-6mm Clear tempered glass
with high light transmittance
-Square surface solution
-High pressure die-cast aluminum
-Heat sinking fluid sculpture design aluminum, excellent
ventilation and heat dissipation
-Graduated disc adjustment
-High strength die-cast aluminum
mounting plate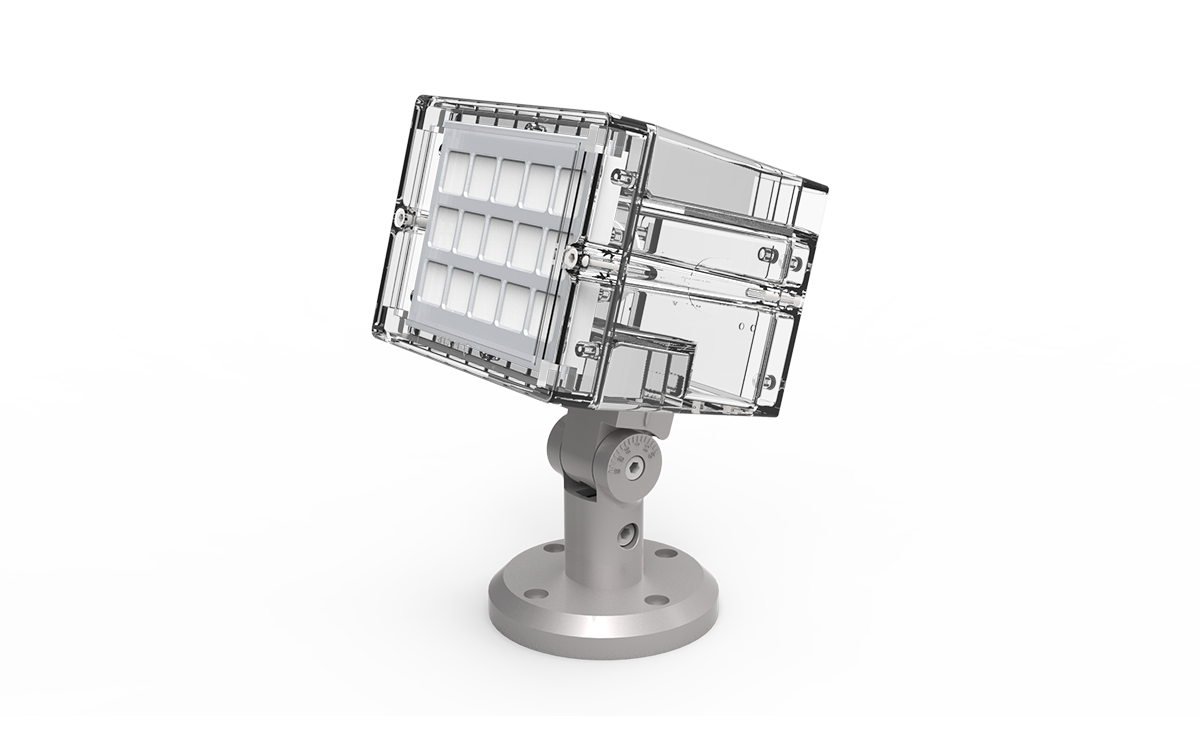 Product description:
●Housing: Die-casting aluminum housing, 6mm thickness safety glass, clear glass,silicone rubber gasket
Akzonobel stoving varnish finish, corrosion-resistance,
Heat radiation rib, remarkable ventilation and heat radiation
get excellent self-cleaning performance.
●Housing color: RAL9023 Pearl dark grey
●Graduated disc: max vertical aiming : -60° to +80°.
●Mounting plate: Die-casting aluminum, corrosion-resistance, horizontal rotatation:-180° to +180°
●LED module: high-power leds on metal-core PCB.
●Light distribution: use optical PMMA secondary light distribution technology,
viewing angle, light-gathering effects can be adjusted by various lens according to demands.
●Platen design: shelter inner wiring and structure to make appearance consise,
secondarily fix the lens on the PCB in case of dropping off during transportation.
●Protection grade: up to IP65 and meet the work requirements of external environment,
in dust-proof and water jet-proof.